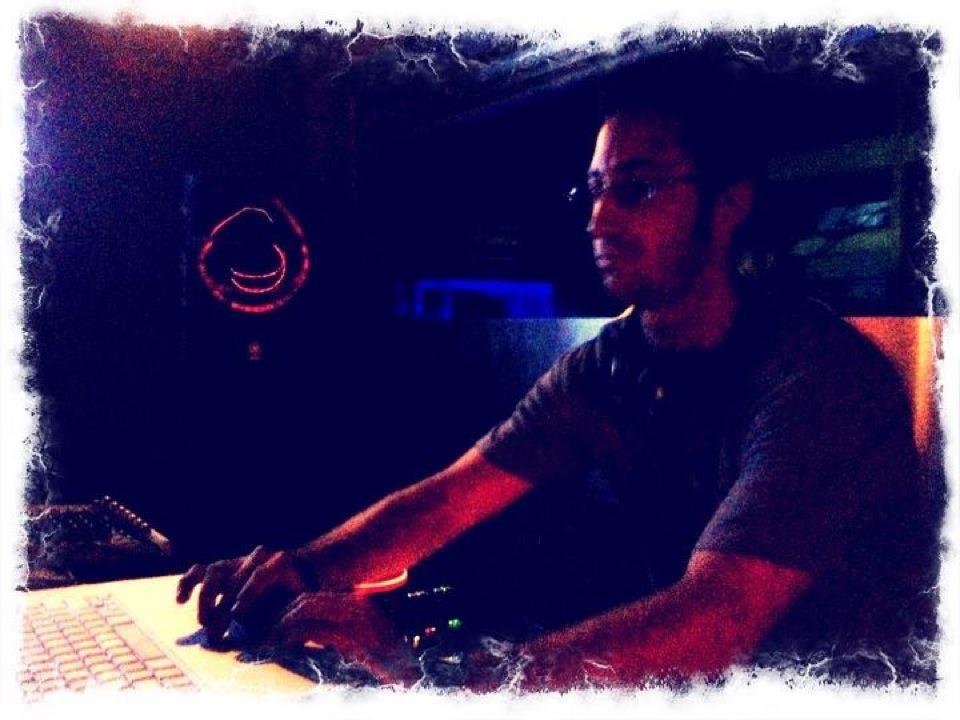 Scott Solomon began his love affair with Electronic Dance Music in his home town of Tampa, FL in the late 90's. The Tampa break beat scene was in full force. "Some of my high school buddies picked up some old Numark belt driven turntables. They took a while to rev up you know!!! We were playing DJ ICEY and Baby Ann, Santana, Dynamex, Rabbit in the Moon, etc. I always had a passion for music and have played drums and guitar in the past. This was another great way for me to express my creativity with sound."
In 2000, Scott moved to Jacksonville, FL to attend the University of North Florida (UNF). "I was hanging around with some really cool surfer dudes from South FL and they introduced me to House Music. I started to collect the Global Underground mixes from: Sasha, Digweed, Danny Teneglia, Nick Warren, Adam Freeland, Sander Kleinenburg, Lee Burridge, James Lavelle (UNKLE), Carl Cox,........These were my connection to the Underground. I became aware of so many great producers at this time. It has really helped me to keep my finger on the most cutting edge sounds over the years. Around this same time my friend in the dorms got some Technics and a Pioneer mixer. The record collection began!!! We played gigs and parties around Jacksonville and tried to replicate the vibes that we felt in Miami for WMC, Orlando at Icon, and Tampa at Hyde Park Cafe (HPC)."
By 2005, Scott moved back to Tampa armed with the best in electronic music. "I continued to see the best DJ's in the world at Hyde Park Cafe (Tampa) and began to attend music festivals such as Lollapalooza (Chicago), Warped Tour, Wanee, Bear Creek, AURA, and Jazz Fest (New Orleans). I love live music!!! I got my self some CDJ's right when I moved back to Tampa too!! I started to get some gigs in Ybor City (Crowbar) and South Tampa (Ciccio and Tony's). I played at the Beach Plaza Hotel in South Beach for a little EDM event. I also got a chance to play at AURA Music Festival in the RAGE tent. I really love the festival vibes. Everyone is so open to new styles of music. It's still refreshing to see this. "
"Because of my love for live music......everything from Funk to Psychedelic Rock and Reggae.......I really tried to incorporate the live elements in to my EDM sets. I loved the sounds of guitar and keys with the 808 bass and synths. I make sure my sets always have these organic moments"
2012 finally brought Scott to South FL. "I always knew I wanted to live in South FL. It was just a matter of time. The water, culture, music, and art scene are everything I could have hoped for!! I am so stoked to be here!" Since arriving in South FL, Scott has DJ'd at: AURA Music Festival, SunDay FUNhouse, Propaganda (Lake Worth), and IL Baccio (Delray).
"Today, my DJ sets are funky, deep, groovy, and sexy. I even like it a little dark and trippy at times. It's been described to me as Space Funk before. I seek out the best in Tech House, Deep House, Nu Disco and Indie Electro. I always like to add some Drum and Bass / Breakbeat / Dub programming to my sets. I hate it when I feel like the DJ is to monotonous with their sound. I like to progress to keep it interesting, but have a central theme throughout the night."